Expert consultancy services in web development, data analytics and analysis, software development and network deployment. We handle small firms to large enterprises with solutions customized to and ranging from stand alone MIS to enterprise wide integrated solutions with the ability to scale and distribute from HQ to any geographical location on the globe.
Work Management Tools for SMEs
Rates may change when customizing your solution
We offer a competitive rate and quality service
Data and password recovery, screen replacements, battery and charging issues, firmware and upgrades, sound cards and calling issues.
All Essential Digital Marketing Tools
Custom designed PR campaigns for awareness, engagement and action.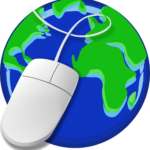 Drag and Drop Website Builder
We have solutions for all levels of users for your comfort and ease of access.
Are you leveraging the most out of your data? Data silos are a major impediment to your potential growth, deploy a smart workplace now and get increased value for your productivity.